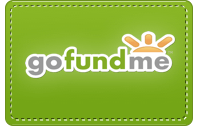 GoFundMe Flyer | Please share this flyer and help us get donations.
Boot Camp 2015 will take place on April 18th & 19th 2015 starting at 1:30 PM. The camp location will be at historic Bartram Gardens located at 54th & Lindbergh Blvd. in Philadelphia.
REGISTRATION COST:  $45.00
DOWNLOAD: REGISTRATION FORM
ITEMS NEEDED: LIST
April 17, 2014
PRESS RELEASE
BOOT CAMP FOR YOUNG MEN AGES 6-14 COORDINATED BY COMMUNITY ACTIVIST PAUL "EARTHQUAKE" MOORE. DONATIONS & PARTICIPANTS NEEDED
Reverend & Community Activist Paul "Earthquake Moore will be launching a boot camp (Community Leadership Discipline Camp) to help kids learn and acquire important life & survival skills. Moore has dedicated the camp to the Philadelphia Police Officers that have fallen in the line of duty. This is the 15th year Moore has launched the camp.
The camp is intended as an outreach endeavor to help build up young men to be all that they can be as far as reaching their maximum potential which ultimately will help them be positive contributors to our society.
Activities will consist of:
First Aid Training
Salute Reports
Military Alphabetical Code
Field Work (Tie Ropes, Knots, etc.)
How to eat MREs (Meal Ready-to-Eat)
Recreation Time
Mission Field Work (Finding an item)
Conflict Resolution
Teamwork exercises
Moore is asking for assistance in regards to helping with the cost to help kids who cannot afford the registration fee and for supplies and food.
A GoFundMe campaign has been set-up to allow anyone who would like to give to be able to contribute securely online.
If you would like to donate, please go to: http://www.gofundme.com/bootcamp2015
Moore also will accept cash donations at the event location.
Event Details:
When: Saturday April 18th 2015 – 1:30 PM until Sunday April 19th 2015
Where: Bartram Gardens – 54th & Lindbergh Blvd, Philadelphia, PA
Registration Cost: $45.00
Registration Form: http://paulearthquakemoore.com/docs/registration_form_boot_camp_2015.pdf
Items needed for camp: http://paulearthquakemoore.com/docs/items.pdf
Contact:
Paul "Earthquake" Moore
215-385-2696
E-mail: info@paulearthquakemoore.com
Welcome to the official site of the peoples champ – Paul "Earthquake" Moore. I am a former professional boxer, Reverend and Anti-Violence/Community Activist that strives to work towards bringing peace and love in our communities. I coordinate a number of events such as the Annual Turkey Run & Giveaway, Community Claus, Hands Against Violence and more throughout the year in an effort to help and build our communities up positively.
Thank you for taking the opportunity to learn more about me and the community outreach events I am involved in within the city of Philadelphia & Delaware County.
Learn more about Paul "Earthquake" Moore – More Info…
Please listen to the Primetime Power Show in which I am a radio personality every Sunday night from 7:00 PM – 9:00 PM on SpiritualVibeRadio.com
LISTEN TO THE MOST RECENT SHOW | PRIMETIME POWER SHOW – SHOW # 32
Primetime Power Show | Show # 32 | 041215 by Primetime Power Show on Mixcloud
---
Check out my church home, New Fellowship Missionary Baptist Church. Read More…
---
Need a word of encouragement during a rough time in your life? Check out our inspirational page and be strengthened and filled. We hope that it will be a blessing to you.
Stay connected and like Earthquake Moore on Facebook.
Follow Earthquake Moore on Twitter.