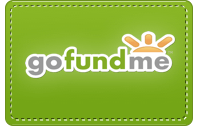 GoFundMe Flyer | Please share this flyer and help us get donations.
Boot Camp 2015 will take place on April 18th & 19th 2015 starting at 1:30 PM. The camp location will be at historic Bartram Gardens located at 54th & Lindbergh Blvd. in Philadelphia.
REGISTRATION COST:  $45.00
DOWNLOAD: REGISTRATION FORM
ITEMS NEEDED: LIST
Welcome to the official site of the peoples champ – Paul "Earthquake" Moore. I am a former professional boxer, Reverend and Anti-Violence/Community Activist that strives to work towards bringing peace and love in our communities. I coordinate a number of events such as the Annual Turkey Run & Giveaway, Community Claus, Hands Against Violence and more throughout the year in an effort to help and build our communities up positively.
Thank you for taking the opportunity to learn more about me and the community outreach events I am involved in within the city of Philadelphia & Delaware County.
Learn more about Paul "Earthquake" Moore – More Info…
Please listen to the Primetime Power Show in which I am a radio personality every Sunday night from 7:00 PM – 9:00 PM on SpiritualVibeRadio.com
LISTEN TO THE MOST RECENT SHOW | PRIMETIME POWER SHOW – SHOW # 27
Primetime Power Show | Show # 27 | 030815 by Primetimepowershow on Mixcloud
---
Check out my church home, New Fellowship Missionary Baptist Church. Read More…
---
Need a word of encouragement during a rough time in your life? Check out our inspirational page and be strengthened and filled. We hope that it will be a blessing to you.
Stay connected and like Earthquake Moore on Facebook.
Follow Earthquake Moore on Twitter.